The Korean Society of Pediatric Nephrology has assigned the 'ORAKAI Daehakro Hotel.'
All registrants MUST click "Hotel reservation as yes" during online registration.
When you check in at a hotel, you need to provide your credit card.
Hotel Information
ORAKAI daehakro hotel
Address: 180, Yulgok-ro, Jongno-gu, Seoul, 03127, Republic of Korea
Contact Information: T +82 2 6353 7700 / E rsvn.daehakro@orakaihotels.com
Hotel Room Reservation Deadline : March 2, 2023
Room Type
Type
Room Rate (KRW)
Breakfast
Standard Double
121,000
Included
Standard Twin
140,000
ㅤㅤㅤㅤ* The above rates include a 10% surtax & Breakfast
Reservation
After March 2, room availability and rates might not be guaranteed.
So, please complete the online registration to confirm your hotel reservation until March 2.
Room reservations must be done individually and only be accepted through the seminar website.
During the registration process, you need to choose the room type.
If you accompany someone, please enter their names to complete the registration.
Please ask questions about hotel reservations to the secretariat office, not the hotel.
Payment is only available on-site when you check out.
To reserve a room, you need a credit card number.
Hotel Location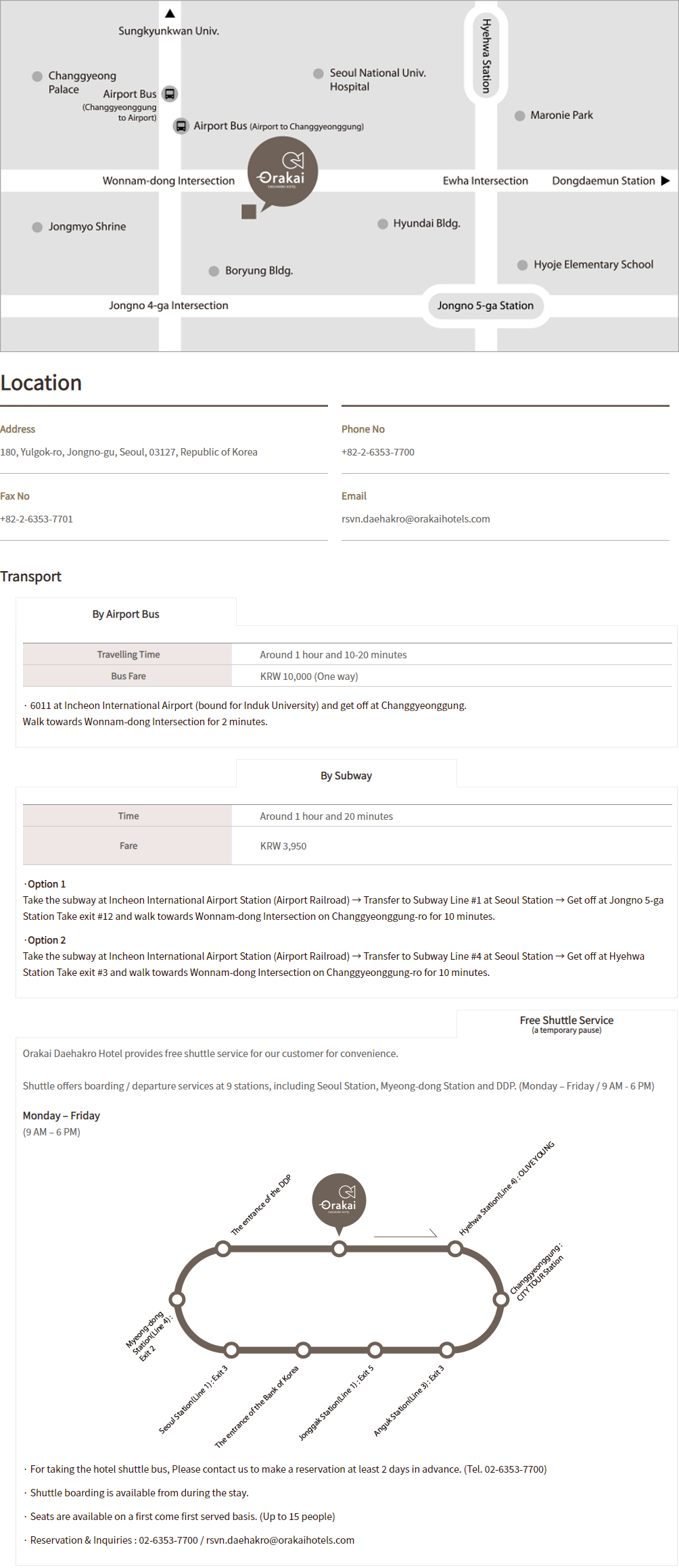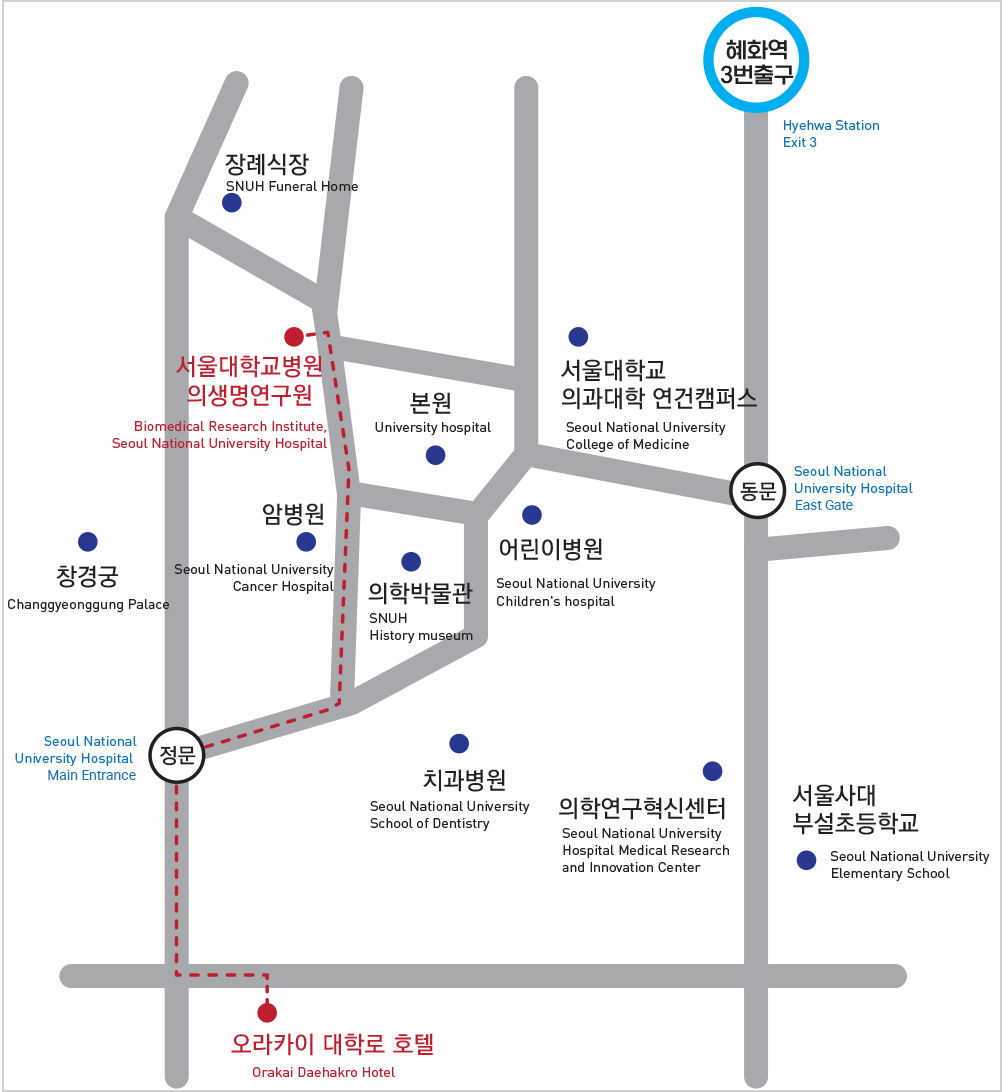 Contact Us
Secretariat of the Korean Society of Pediatric Nephrology

Postal Address: 240, Gimpohangang 1-ro, Gimposi, Gyeonggi-do, Republic of Korea
Contact Information: E-mail daonics@naver.com